Besides client work and my own projects I sometimes participate in the character design challenge on facebook. Here are some of my submissions:
AVIATOR THEME
When the skies have calmed down, nothing but flowers remain… kamikaze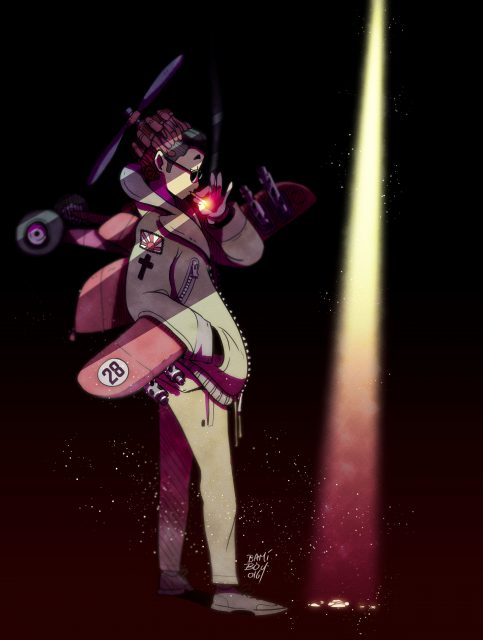 CENTAUR THEME
Behind the eyes of seduction, resides a void… incomprehensible…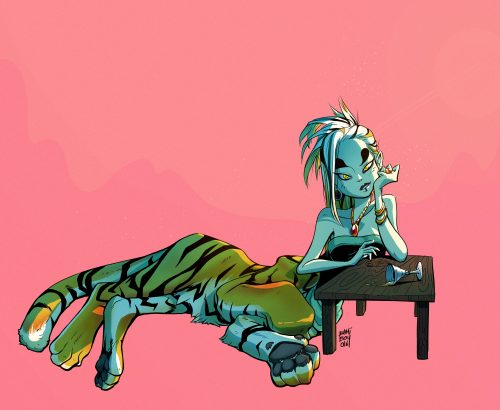 SAMURAI/GEISHA THEME
Everyone has their own battles.. just remember you don't have to face them alone.
HEAVY METAL THEME
For this theme I thought, no matter what you look like or who you are, there is a possibility that the spirit of heavy metal resides within you.
When the music starts playing, your energy builds up and when you release that energy, this could be the form that it will take! The spirit of heavy metal!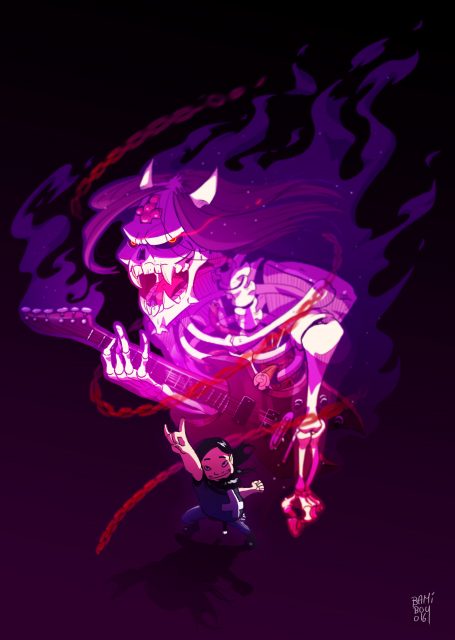 GLADIATOR THEME
Modern day gladiators take their battles to the digital realm! My sister was a huge inspiration for this as she started streaming MOBA games
MERMAID/MEN THEME
I was really excited about this theme. I wanted to break away from the typical mermaid or King Triton subjects, so I wondered; what would a noodle salesman look like underwater? The biggest design challenge was how I would keep the noodles from floating all over the place…
The answer: Jellyfish!
SAILOR MOON THEME
What if they were all just robots from outer space…?