Character Design Commissions
Are you looking for an anime inspired Character Design? Look no further. Bamiboy Design provides topnotch Character Designs for Animations, Indie Games, Triple AAA Games, Social Media, Twitch, DnD Campaigns, Personalized gifts, you name it!
Disclaimer:
You are free to use the images for Commercial means, as long as you mention Bamiboy Design in the credits.
In return, I'm also free to use the images however I see fit. Meaning I can stream parts of the process, post behind the scenes footage on my website and social media platforms and use the final image for promotional purposes.
If your project is currently under wraps, no worries. You can buy NDA rights for double the original price. Only after your approval, will I then disclose the approved images online.
All commissions will be delivered as a character sheet as well as individual png images with a transparent background. For Phase 04 Anime Screenshot commissions the background art and the character will also be provided as one image as well as a separate character and background art.
Phase 01: The Original Design
Waist Up
Price: €150,-
Contains: 1 Character from the waist up Front view.
Full Body
Price: €200,-
Contains: 1 Character Full Body Front view.
Combo Deal
Price: €300,-
Contains: 1 Character Waist up + Full Body
Phase 02: Character Turnaround
Character Turnaround
Price: €600,-
Contains: 1 Character Turnaround and additional details highlighted out.
Phase 03: Character Expressions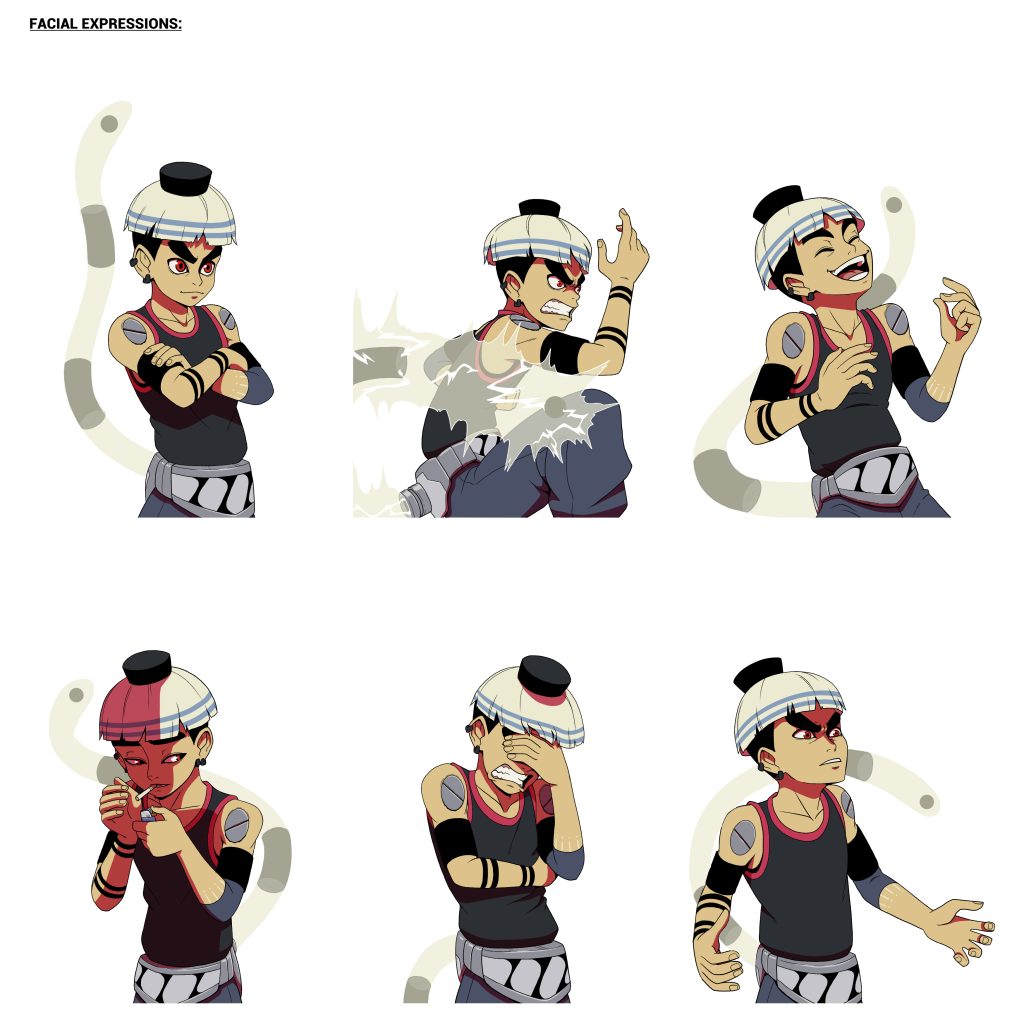 Choice from: Front view, Quarter view and Sideview
+1 Additional Character Expression
Price: €100,-
Contains: 1 additional character expression
6-Pack
Price: €500,-
Contains: 6 additional character expressions
Phase 04: Anime Screenshot
I will create a faux anime screenshot based on your character in a certain scenario. This can be one character in an epic pose, or doing a certain action or interaction with different characters. Sky (your wallet) is the limit. You provide me with a short description of what scenario is taking place and where this is taking place. If you want, I can also add subtitles to enhance the storytelling.
Note* Adding more characters will increase the price.
Cost Per additional character:
+1 Additional Character Close Up: €100,-
+1 Additional Character Waist Up: €150,-
+1 Additional Character Full Body: €200,-
Choice from: Front view, Quarter view, Sideview and Back view
Close Up
Price: €500,-
Contains: 1 character close up + Background art
Choice from: Front view, Quarter view, Sideview and Back view
Waist Up
Price: €700,-
Contains: 1 character waist up + Background art
Choice from: Front view, Quarter view, Sideview and Back view
Full Body
Price: €1000,-
Contains: 1 character Full body + Background art